Welcome to the Sullivan High School 50th Reunion website!
Please join fellow classmates for a celebratory weekend in the Chicago (suburbs) beginning on Friday, September 12, 2008.
Be prepared to laugh heartily and perhaps shed a few tears while reminiscing with old – and newly-discovered or rediscovered – friends about what happened and might have happened in those hallowed halls of Roger Sullivan H.S. and its environs from 1954 to 1958. Participate unabashedly in the age-appropriate behaviors of embellishing faded memories, fabricating new ones more to your liking, comparing medication regimens and artificial implants, and scoffing at or bemoaning diets. Most significantly, be there with us for the Saturday night toast to our survival through many astounding decades, eras, movements, revolutions, spouses, houses, savings accounts, ups and downs, aches and pains and stiffness. And come while you still remember who you are and we know who you are too!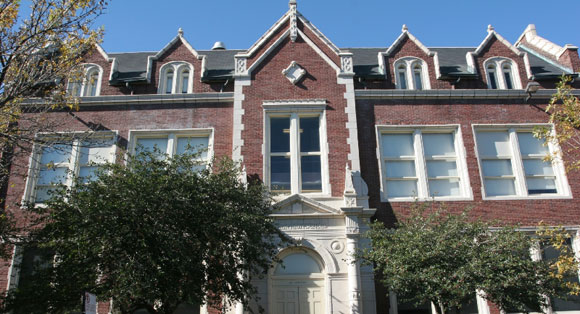 All of us on the Planning Committee eagerly anticipate your arrival in the area this September and are almost breathless with excitement, just like we felt about the Senior Prom. We know at least one of us who is already starting sessions with her personal trainer, getting waxed in all the right places, consulting with fashion experts, cosmetologists, and tarot card readers, and meditating – so she will be ready for the big night. As for you, just relax and be yourselves, and don't worry about what anyone else thinks of you, or how you look, or what you've done with your life or not done with your life. As in high school, we love you for your inner beauty. We know you'll be
absolutely dazzling!
And if you have any questions or want to contribute your great ideas and/or memorabilia to the events we are planning, please contact Susan Kramer (stephanots@comcast.net) and she will be thrilled to give you an assignment or the names of others with whom you can collaborate.